Get Paid while You Train
Skilled trade apprentices earn while they learn. Most apprentices start out at $12 to $15 per hour and earn more as they progress in their training. Apprentices work at the job site learning from journeyman and spend time in the classroom learning technical skills.
Fringe Benefits – Health Insurance & Pension
Apprentices receive full fringe benefits on top of their pay. Benefits include health insurance and employer paid pension. You will also accrue vacation days and other benefits may be available.
Skills for a Lifetime
The skills you acquire in your apprenticeship will last a lifetime. Apprentices have gone on to be foremen, supervisors and even owning their own company. It is your decision on how far you want to go in your career.
Good Attitude & Strong Work Ethic – Apprentices start at the bottom and work their way up. Your job is to help Journeyman and do the assigned tasks. Successful apprentices know their role and do the job with a smile on their face.

Drug Free – every applicant is drug tested before they are accepted into an apprenticeship. Do not waste our time if you will not pass a drug test.

Reliable transportation – apprentices are expected to be at a the job site on time every day. You can be in Detroit one day and in Saginaw the next depending on the project.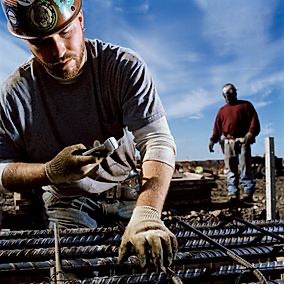 Helmets to Hardhats is a national, nonprofit program that connects National Guard, Reserve, retired and transitioning active-duty military service members with skilled training and quality career opportunities in the construction industry. The program is designed to help military service members successfully transition back into civilian life by offering them the means to secure a quality career in the construction industry.
Click the logo for more information.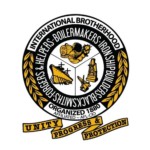 Boilermakers
Our members fabricate, erect and repair systems and components throughout the commercial and industrial sector of the Power Generation, Pollution Control, Petro-Chemical, Steel, Pulp & Paper, Ship Repair, Mining, Storage Tanks, Towers & Pressure Vessels, Cement and other related industries.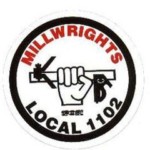 Millwrights & Machinery Erectors
Millwrights install, repair, replace, and maintain all machinery in all types of industrial applications including auto manufacturing plants, steel mills, paper mills and nuclear power plants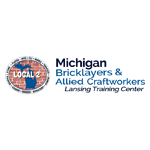 Bricklayers
Apprentices work with masonry materials such as brick, concrete block, stone, structural tile and precast panels.
>> View Contact Information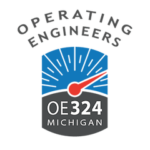 Operating Engineers
IUOE members are operating and stationary engineers, as well as significant numbers of public employees engaged in a wide variety of occupations. Operating engineers operate heavy construction equipment such as cranes, bulldozers, pavers, trench excavators and many other kinds of equipment used in constructing buildings, dams, airports and highways.
>> View Contact Information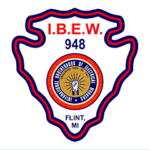 Electrical Workers
Learn fundamentals of electricity, pipe bending, motor and motor controllers, transformers, blue print reading, fire alarm systems, electrical design and layout.
>> View Contact Information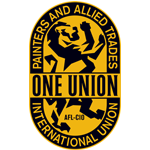 Painters & Drywallers, Glass & Glaziers
IUPAT members work in one or more of several crafts: painting, wallpaper hanging, glazing (glass work), drywall and taping, floor covering, and sign and display work.
>> View Contact Information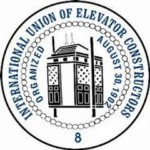 Elevator Constructors LU 85
Elevator constructors perform the construction, operation, inspection, testing, maintenance, alteration, and repair of elevators, platform lifts, stairway chair lifts, escalators, moving walks, dumbwaiters, material lifts, and automatic transfer devices. They also perform the construction, operation, inspection, maintenance, alteration and repair of automatic guided transit vehicles such as automated people movers. Individuals perform this work while working at heights, around exposed electrical contacts and moving sheaves and cables.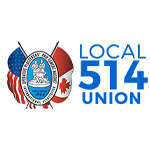 Plaster & Cement Masons
OP&CMIA members represent skilled plasterers, cement masons, shop hands and associated members. Plasterers finish interior walls and ceilings of buildings; apply plaster on masonry, metal, and wire lath or gypsum. Bridges, canals, dams, reservoirs, roads and many other engineering feats would be impossible without the skills of OP&CMIA cement masons. Cement masons are responsible for all concrete construction, including pouring and finishing of slabs, steps, wall tops, curbs and gutters, sidewalks, paving and other concrete construction.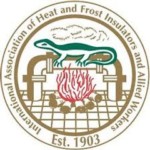 Heat & Frost Insulators, Asbestos Workers
Insulation workers install many different types of insulating materials for basically five purposes: to prevent heat transfer, to conserve energy, to retard freezing, to protect personnel from burns and to control fire hazards. Today, insulating materials are used in energy conservation efforts to increase operational efficiency and reduce fuel costs.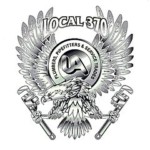 Plumbers & Pipefitters
UA is a multi-craft union that represents plumbers and pipe, sprinkler, and refrigeration fitters, as well as service technicians. All of these jobs require the installation, remodeling or maintenance of systems that carry water, steam, air and other liquids or gases necessary for sanitation, industrial production, heating and air conditioning, and many other uses. Workers measure, cut, and bend pipe, as well as weld, braze, caulk, solder, glue or thread joints at residential and commercial job sites.
>> View Contact Information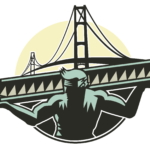 Ironworkers
Apprentices learn welding, oxy/fuel cutting, blueprint reading, technical math, structural steel erection and detailing, qualified rigger and signalman, hy-torque bolting certification, layout and surveying, reinforced concrete placement and machinery moving.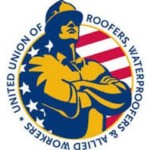 Roofers, Waterproofers and Allied Workers
Union journeymen Roofers and Waterproofers work on a variety of types of buildings; protecting those facilities against water intrusion and ultimate damage to the structure and its contents. Roofing in the commercial and industrial sector is generally of the built-up type or the single-ply category.

Laborers
Apprentices learn about construction math, blueprint reading, scaffold building, jobsite safety,hazard awareness and methods of hazard communication, first aid/CPR & permit required confined space entry.
>> View Contact Information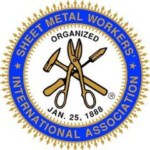 Sheet Metal Workers
SMWIA members work in several industries. Sheet metal workers fabricate, install and service heating, venting, and air conditioning systems; blowpipe and industrial systems; metal roofing; coping and flashing; and stainless steel work for restaurants, kitchens and hospitals. Members also provide HVAC/R service.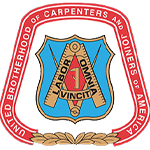 Carpenters
Carpenters build all types of structures from office buildings, to shopping malls, factories, and sports stadiums. Residential Carpenters build single unit homes, town homes, condominiums, and apartments. Millwrights install, repair, replace, and maintain all machinery in all types of industrial applications including auto manufacturing plants, steel mills, paper mills and nuclear power plants.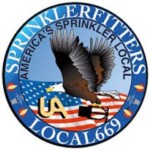 Sprinkler Fitters
Sprinkler fitters are pipe fitting specialists in fire protection. They install, repair, and maintain all types of fixed extinguishing systems. While most work deals directly with automatic sprinkler systems, they also have the skills necessary to install and service a wide variety of other fire protection equipment, such as standpipes, carbon dioxide systems, halon systems, foam systems, and dry chemical systems.